B2B @MEER KONTAKTE 2019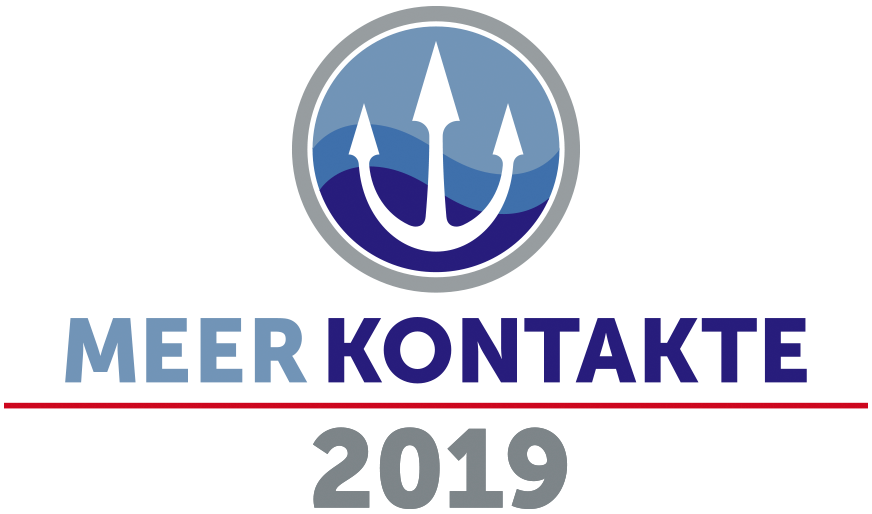 MEER KONTAKTE
is the networking fair of Maritime Cluster Northern Germany (MCN) with two days of exhibition, lectures, presentations, tours and discussions. MEER KONTAKTE will offer you to find or refresh contacts and cooperation in all areas of the Northern German maritime industry and research.
The second day of MEER KONTAKTE will be dedicated to networking beyond borders with an international maritime breakfast followed by b2b meetings. Representatives of companies, associations, universities and research institutes offering or searching for innovative solutions, investigating new collaborations and looking for adequate project partners will have a great opportunity to discuss their ideas face-to-face in pre-arranged 20-minutes meetings on Thursday 24th October 2019, 10:30a.m.-2:00p.m.
In addition participants are welcome to join the joint networking dinner (at own expenses) organised in Kiel city center on the evening of Wednesday 23rd October, 7:00p.m.
Participation in MEER KONTAKTE and in the b2b session is free of charge. Register now and boost your business with support of Enterprise Europe Network!
What is the Enterprise Europe Network?
The Enterprise Europe Network helps small and medium-sized enterprises (SMEs) make the most of business opportunities in the EU and beyond. Bringing together about 600 business support organisations from more than 60 countries, our experts can help you to find international business partners, source new technologies and receive EU funding or finance. And they can advise you on issues so diverse as intellectual property, going international, or EU law and standards. Have a look at the wide range of services offered free of charge thanks to the funding received by European Commission and by the regions here.
Bilateral Talks
Participants

14

Meetings Requested

7

Meetings Accepted

3
Profile views
Before Event

71

After Event

0
Location